Guided Imagery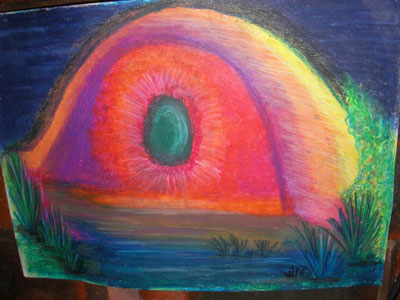 Guided Imagery by C. Leuner
C.G. Jung believed human psyche is constantly moving toward health and wholeness in a process he called individuation. The Psyche does this trough the symbolic content of imagination, dreams, somatic experiences and many kinds of expressive art. In Jungian psychology bringing this symbolic to conscious awareness is an important part of the healing process. Guided imagery is convenient simple relaxation technique using imaginations, similar to a day dream. It is easy to learn and manage, reduces stress and tension for body, mind and soul.
Magdalena combines guided imagery with art therapy, body work, sand play and other expressive techniques to get in touch with your great inner wisdom.
What can you achieve with Guided Imagery?
Self healing
Relaxation and concentration
Greater body awareness
Contact with soul and inner wisdom
Love, creativity and intuition
Personal development
Pain and stress relief
Relief of psycho somatic symptoms
Relief of anxiety, anger and depression
Communication between body, mind and soul
Motivation and positive outlook on future
And it is used in cancer treatment,
Professional sports training
As well as in coaching